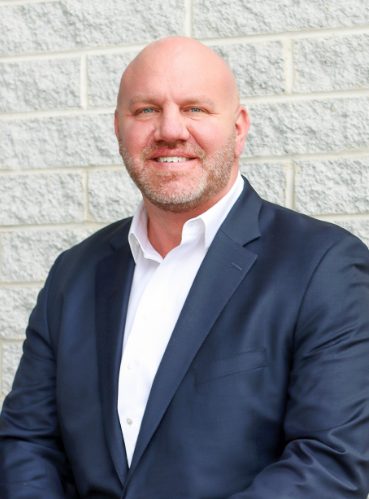 With a strong psychology background, mortgage loan originator Andrew Russell has built a thriving business that puts people first. Before heading into the mortgage industry, he earned a Master's degree in psychology and was a guidance counselor and a football coach.
He first dipped his toe into the mortgage industry by working as a telemarketer for a broker — a job that would help him realize his love for sales. While he started this new career in his early thirties right at the crash of 07/08, he found that he loved the work and the challenge.
Andrew's vision was to open his own company and his dream became a reality in 2017. RCG Mortgage, based in Long Island, New York, started with only two other people. Since that time RCG Mortgage has grown to over forty employees. Andrew Russell is now the number one mortgage broker loan originator in the Long Island market by Scotsman Guide for the second year in a row. RCG Mortgage specializes in residential loans and using new products that have helped them grow their market share.
As a 100% referral-based company, RCG completed hundreds of loans last year. This year, they are on track to do twice as many as they did last year.  Andrew's mantra is: "Brokers do it better. RCG does it best."
While Andrew owns the company, he also continues to help buyers get the best mortgage that fits their needs. "I would never move away from working with clients and doing what I love," he says. "However, I also have a granular understanding of how to build a team and how to offer great service to our clients and our realtor clients." Their company's value proposition is geared towards their realtor partners, with an in-house digital marketing division that offers in-depth training. The realtors receive high-end skills training particularly focused on digital marketing and social media. This includes how to grow and scale their presence online. "We're helping realtors grow their business, which in turn has resulted in our company building up a large following," Andrew says.
When he's not working, Andrew spends time with his family — his beautiful wife and amazing children. He's active in the community and is a member of multiple chambers of commerce. RCG also gives back wherever possible through fundraising efforts. During the Covid-19 pandemic, they donated over five figures to the Northwell hospitals to support their time of need.
Looking to the future, Andrew plans to keep expanding the business while taking care of his clients. "Automations are key to our growth," he explains. "We reach out by land, air, and sea, making phone calls to realtors and clients as well as doing check-ins with automated texts, emails, and voicemail drops." Staying in front of people is a top priority and his team meets to go over a daily success plan each morning to ensure that everything is handled efficiently. When you're working with Andrew or his team, you'll find that you are walked through every step of the process with a high level of detail and instruction.  Andrew says, "It is my greatest honor to help homebuyers achieve the American Dream of homeownership"
I'm here to answer any questions you might have about our products and services. Feel free to contact me using any of the following methods:
Email: theAteam@rcgmortgage.com
Phone: (516) 899-4724